As u likely know, Bassnectar is doing a FL tour with Eskmo — they're in Miami [, bitch!] tonight in fact. Being that I reside in Tallahassee, which -ahem- doesn't always pull such names, I was pleased when I heard the show had sold out.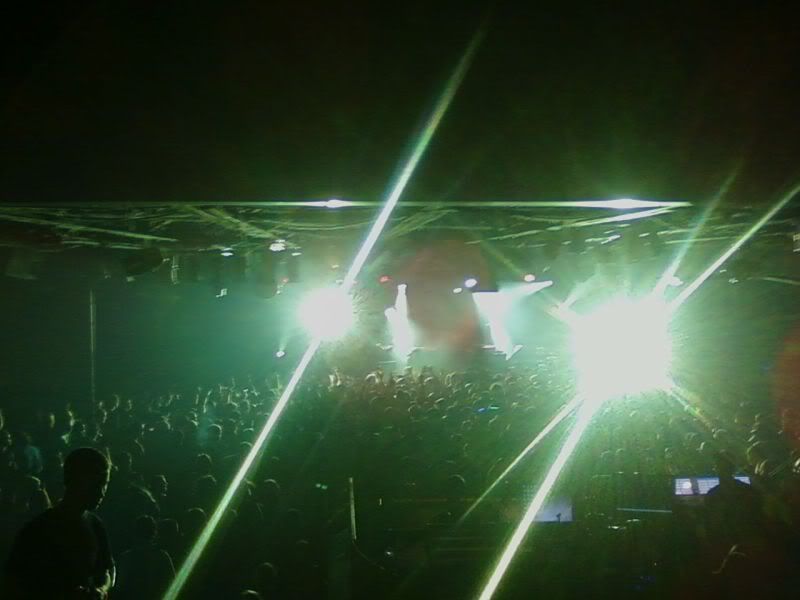 When I first got to the show (@ The Moon, one of Tally's larger venues … I know that's not saying much ;)) I had 2 immediate thoughts: "damn there's a lot of kids here!" and, "damn, I'm old!"
Inside, Eskmo was already tearin it down with his lurching, musique concrète steez… His set was killer: like floating on a huge, undulating bass-wave in a sea of clanking, clattering objects. I've become a fan of Eskmo over the years, partly because of this cool use of textures, and he did not disappoint (me, at least!). His set also stood out due to his very visible use of his controllers (particularly a midi keyboard), and the inclusion of his own live vocals.
Of course, Bassnectar's mere appearance onstage got the crowd going apeshit… he launched into the set with a bunch of rap joints and remixes. But when he dropped into his dubstep stride, the glowsticks went flying. His set was solid, and he did an incredible job engaging the crowd.
Here's a little footage…
Yea, so, in short, massive show. Big support was shown for dubstep in my humble home-town, and the kids had a bunch of fun. Still trips me out that Dubstep has gotten this large in Tallahassee within the span of – oh, about 1 year!!!!
(Sorry about the shitty photos… they wouldn't let me in w/ my REAL camera :()
Tags: Bassnectar, Dubstep Blog